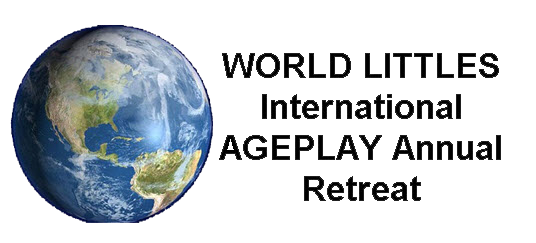 Wesbite Profile Registration is FREE > CLICK HERE TO REGISTER A WEBSITE PROFILE NOW!
USLITTLES INTERNATIONAL AGEPLAY RETREAT
USLITTLES 2021 is CANCELED due to COVID-19 (According to the latest from the CDC... "GROUP" gatherings should be back to normal and allowed in the USA by the end of 2021 if not sooner, however even if things were back to normal way before then...unfortunately it will be too late to book a venue and give folks a chance to make arrangements in advance of October

NEXT RETREAT: OCTOBER 2022

When: Annual: In OCTOBER (7 Nights Monday to Monday)
LOCATION: TBD

ANNOUNCMENT FOR 2022 RETREAT: OCTOBER 2021
Overnight Reservations: - CLOSED - and will open up: NOVEMBER 2021
Day Reservations: - CLOSED - OPEN SEPTEMBER 2022


What is USLITTLES?

International Age Play Retreat – Social Gathering

This is an international ANNUAL Ageplay retreat All AB/DL, their mommies, daddies, uncles, aunts, friends of AB/DL girls and boys are welcome to attend! To view history and testimonials from past retreats ~ register a FREE profile for website access. For the safety, security, and privacy of everyone, retreat attendees will be vetted when making an actual reservation.




YOU MUST REGISTER A PROFILE FOR FULL WEBSITE ACCESS AND TO BE ABLE TO BOOK FUTURE RETREAT BED SPACE!

PROFILE REGISTRATION FOR WEBSITE ACCESS IS FREE and SECURE!